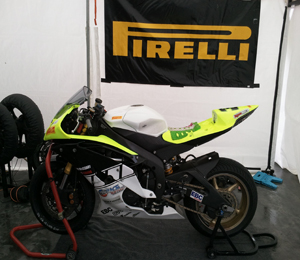 Restorace is at Manfield Raceway in Feilding this weekend for the final round of the NZSBK series, with Aden assisting Supersport rider John Ross.
Supersport qualifying has finished, with John Ross qualifying third.  With less than half a second between the top three riders and the championship on the line, racing tomorrow should be exciting. 
Check in again tomorrow for more updates, and don't forget to keep up to date with live timing and results by clicking here.
600 Supersport – Qualifying Results (Top Six):
1.  Glen Skachill 1.08.084
2.  Dennis Chralett 1.08.339
3.  John Ross 1.08.390
4.  Karl Morgan 1.08.507
5.  Scott Moir 1.08.655
6.  James Hoogenboezem 1.10.820